Escondido Union School District's CARE Youth Project
Collaborative Agency Resources for Escondido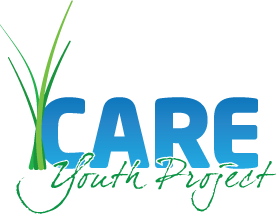 The CARE (Collaborative Agency Resources for Escondido) Youth Project is a comprehensive school-based and school-linked community partnership administered through the Escondido Union School District's (EUSD) Special Education/Pupil Services Division. The program brings together best practice activities and programs within the City of Escondido to support student success. The CARE Youth Project currently serves as the central repository for youth social-emotional and behavioral services for youth ages 5-13 and is the catalyst for system-wide changes within EUSD and throughout the community.
Developed after a two-year needs assessment process, the CARE Youth Project partnership was created to reduce the barriers for EUSD students and their families in connecting to youth support services by providing services where students and families were most able to take advantage of the support in Escondido – at their local school sites. Through a creative model that blends the resources of the school district and resources in the community (both activities and funding sources), the CARE Youth Project connects students at all 23 EUSD schools (and their families) to the wealth of services available within Escondido to support youth academic and personal success.
The mission of the CARE Youth Project is to create ongoing linkages and partnerships within the Escondido community to create a safer and healthier community for youth and their families. The common beliefs of CARE Youth Project programs partners include: 1) all youth can be successful; 2) Escondido is rich in community resources to support youth success; and 3) schools play a vital role in linking youth and their families with Escondido resources. To address the common barriers facing youth and families in accessing services, programs through the CARE Youth Project, when possible, are located at school sites and are integrated with other school-based or school-linked community interventions.
Unlike other school-based initiatives which rely solely on the leadership of school administrators, the CARE Youth Project management team includes key leaders from EUSD along with representatives from the San Diego County Health and Human Services – Children's Mental Health and North Regions, the San Diego County Department of Probation, the Escondido Police Department, and the Community Alliance for Escondido (CAFÉ), a local collaborative of social service providers serving all populations in the City of Escondido. The management team meets monthly to determine funding and program priorities and to engage in interagency problem solving around issues related to youth (i.e.: substance use, mental health, early childhood services).
The foundation of the CARE Youth Project has been in the establishment of systems and structures within EUSD to support the mission of the partnership. The CARE Youth Project administrative team, working with the assistant superintendent of Educational Services and the assistant superintendent of Special Education/Pupil Services, created the EUSD Integrated System of Student Support to support this collaborative framework within the school district. The model brings together district-wide efforts to meet the goal of achievement for all students through programs addressing attendance, safety, high-quality instruction, and interventions that meet student needs.
The Integrated System of Student Support aligns with two of the district's board focus goals of 1) Providing systemic student supports to promote high student expectations and achievement for all students and 2) Ensuring all students have equal access to a personalized, balanced, and challenging curriculum to meet individual student's academic, creative, social, and physical needs. A campaign theme of "It begins with ME!" was created to visually represent the project and district's Integrated System of Student Support throughout the community.
The foundation of the CARE Youth Project is based on two best practice school frameworks, Response to Intervention (RtI) and Comprehensive Student Assistance Teams (CSAT). These two frameworks' structures and processes assist in the early identification of students who may benefit from services and guides teams in the appropriate assignment of interventions that best meet students' needs. Since the launch of the CARE Youth Project in the spring of 2010, thousands of teachers and other school staff, parents, and community providers have been trained to identify signs of social-emotional, academic or behavior barriers to student success. Identified students are referred to their school site's multi-disciplinary CSAT team, which includes school support personnel, teachers, school administrators and members of community agency staff to determine the best match between the student and family and the continuum of services available through the CARE Youth Project. Each CSAT team creates a menu of services annually, using the RtI model, which includes the activities, services and programs that are available at their respective school site (for more information see www.careyouth.org).
The CARE Youth Project support specialist, a credentialed school social worker located at EUSD school sites, is the primary link between EUSD school staff, community agency staff, students, and parents. The support specialist serves the role of prevention and intervention coordinator at the school site, planning prevention curriculum and parent classes, implementing student leadership activities, facilitating the site's CSAT process, linking school staff with community agency staff, proving direct clinical services, and ensuring all youth and parents are connected to the appropriate CARE Youth Project school-based or school-linked community programs.
CARE Youth Project community partners play an invaluable role in providing the interventions utilized by CSAT teams to ensure all EUSD students are successful both academically and personally. Community agency staff members provide school based services (i.e.: youth and family mental health counseling, psychiatric evaluation, mentoring, diabetes screenings, service learning, afterschool program, and parent involvement and education) on all EUSD school campuses. When programs are not able to be implemented on school campuses, the CARE Youth Project support specialist ensures students are linked to services and are monitored on a regular basis. In addition to providing direct services, community agency staff members participate in joint trainings with school staff and collaborate on communitywide activities such as the annual Celebration of Peace, service learning projects, and substance use prevention activities.
In three years, over 3,900 students have received on-site mental health services, over 800 parents have attended parent workshops, and over 1,400 students have participated in youth leadership activities. Thousands of teachers and/or community members attend CARE Youth Project trainings annually and school administrators attend monthly meetings focused on the implementation of the Integrated System of Student Support.
CARE Youth Project outcome data confirms the effectiveness of the community partnership and school-based service model on student success. As a result of the CARE Youth Project partnership, attendance rates for students increased by .63 % at EUSD elementary schools and 1% at EUSD middle schools between the 2009-2010 and 2011-2012 school years. In one year alone (from 2010-2011 to 2011-2012), days of suspension at EUSD schools decreased by 50%. Even at-risk students who received direct support (individual, group, or indirect services by a mental health therapist, support specialist or mentor) during the 2010-2011 school year experienced decreases in rates of suspension and unexcused absences after receiving services through the project.
The CARE Youth Project's management board has been considering issues of sustainability throughout program implementation. Trainings and administrative leadership have focused on embedding the Integrated System of Student Support (including Positive Behavior Interventions and Supports), which relies heavily on the rich school-based and school-linked community partnerships within the CARE Youth Project into the structure and policies of EUSD. Memorandums of understandings, contract agreements, and referral/follow-up processes are established within the district. These documents and program-specific training materials are available for those interested in replicating the CARE Youth Project model in their school district.
Resources to Learn More
CARE Youth Project: www.careyouth.org
Community Alliance for Escondido (CAFÉ): www.linkedin.com/groups/Community-Alliance-Escondido-1991743?home=&gid=1991743
Health & Human Services, San Diego County: www.sdcounty.ca.gov/hhsa/index.html
Probation Department, San Diego County: www.sdcounty.ca.gov/probation
Escondido Police Department: police.escondido.org
Related Links