Coalition for Community Schools
The Coalition for Community Schools is an alliance of national, state and local organizations in education K-16, youth development, community planning and development, family support, health and human services, government and philanthropy as well as national, state and local community school networks.
Coalition's Definition of Community School
A community school is both a place and a set of partnerships between the school and other community resources. Its integrated focus on academics, health and social services, youth and community development and community engagement leads to improved student learning, stronger families and healthier communities. Community schools offer a personalized curriculum that emphasizes real-world learning and community problem-solving. Schools become centers of the community and are open to everyone – all day, every day, evenings and weekends.
Using public schools as hubs, community schools bring together many partners to offer a range of supports and opportunities to children, youth, families and communities. Partners work to achieve these results: Children are ready to enter school; students attend school consistently; students are actively involved in learning and their community; families are increasingly involved with their children's education; schools are engaged with families and communities; students succeed academically; students are healthy – physically, socially, and emotionally; students live and learn in a safe, supportive, and stable environment, and communities are desirable places to live.
Or think of community schools this way: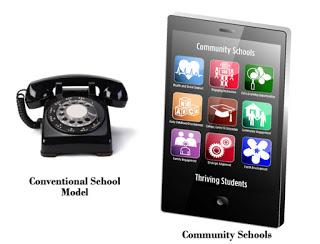 Most people think of schools today as serving a single purpose: a binary, analog-system of delivery – teachers teach and students learn. Community schools are more akin to smart phones. Schools and communities connect, collaborate, and create. Children and families have an array of supports from community partners right at their school. Communities and schools leverage their shared physical and human assets to help kids succeed.
Community schools contain a host of opportunities and supports built-in that give students and parents all the tools they need to learn and grow.
To learn more about the Coalition's vision of a community school, read the section An Enduring Vision in the Coalition's report, Making the Difference: Research and Practice in Community Schools. Also, watch as the U.S. Secretary of Education speak of the importance of community schools on Charlie Rose.
For more information on what it means to be a community school, read Community Schools: Partnerships for Excellence (PDF, 426k).
THE REALITIES THAT SCHOOLS FACE
Community schools address many of the realities that challenge today's schools and educators:
Cultural Disconnects
Disengaged Students
Poverty
Too Much Unstructured Time
Unaddressed Health Needs
Transience
School Violence and Unsafe School Environments
Overburdened and Under Resourced Schools
NON-SCHOOL FACTORS AFFECTING THE ACHIEVEMENT GAP
Research published by the Educational Testing Service (Source: Parsing the Achievement Gap: Baselines for Tracking Progress by Paul Barton, Educational Testing Service) also identifies eight factors beyond school that contribute to the student achievement gap:
Weight at birth
Lead poisoning
Hunger and nutrition
Reading to young children
TV watching
Parent availability and support
Student mobility
Parent participation
For data related to each of these factors go to Making the Difference: Research and Practice in Community Schools by Martin J. Blank, Atelia Melaville and Bela P. Shah. Look in Chapter 1. The Community Schools Advantage.
The Coalition for Community Schools has developed a Rational and Results Framework, which makes the case for community schools as a primary vehicle for increasing student success and strengthening families and community. The Coalition also defines specific results that community schools seek—both in terms of how they function and in relationship to the well being of students, families and communities. A step by step Community Schools Evaluation Toolkit can be used for support in data collection.
CONDITIONS FOR LEARNING – COMMUNITY SCHOOLS
Schools together with their communities must work to fulfill five conditions for learning that the Coalition has identified as necessary for every child to succeed, based on an analysis of recent research.
These conditions are:
Condition #1: The school has a core instructional program with qualified teachers, a challenging curriculum, and high standards and expectations for students.
Condition #2: Students are motivated and engaged in learning — both in school and in community settings, during and after school.
Condition #3: The basic physical, mental and emotional health needs of young people and their families are recognized and addressed.
Condition #4: There is mutual respect and effective collaboration among parents, families and school staff.
Condition #5: Community engagement, together with school efforts, promotes a school climate that is safe, supportive and respectful and connects students to a broader learning community.
Learn more about the specific studies that support each of the five conditions for learning in the full Making the Difference report (Chapter 2, page 15)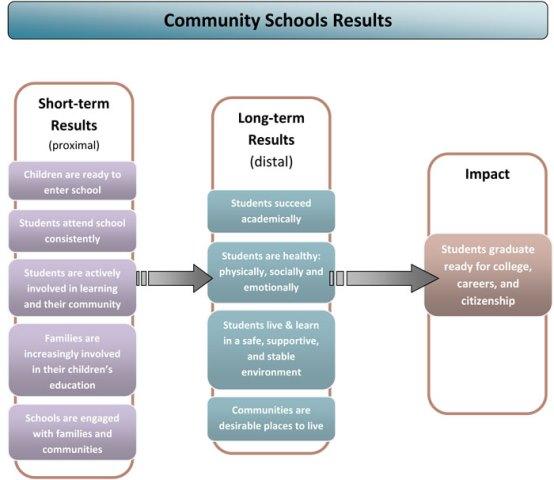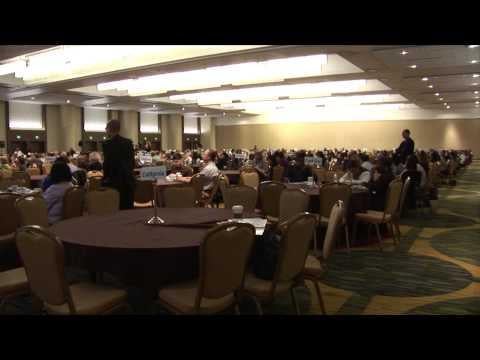 Related Links