3rd Annual Beacon Award Meeting Held at 2012 League of California Cities Annual Conference
September 2012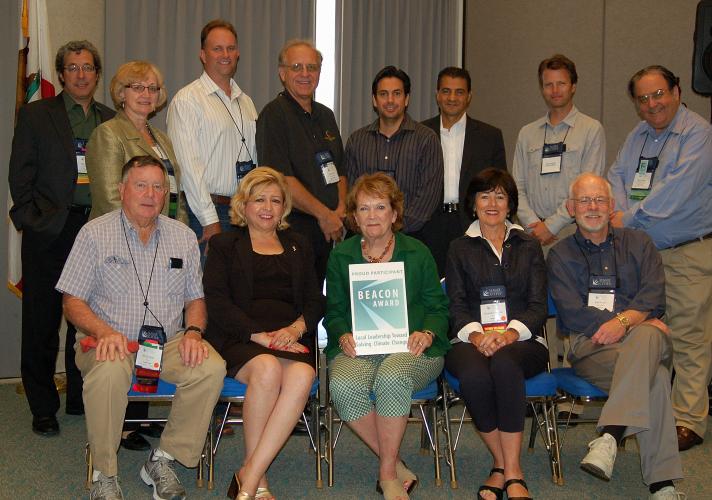 Twenty five cities and counties participating in the Beacon Award program received recognition at a special meeting held at the recent League of California Cities annual conference in San Diego.
Eight participants received recognition for energy savings, five reducing greenhouse gas emissions and twenty-four for completing activities in the ten best practice areas. A short video was also shown featuring staff and elected officials from participating communities.
"Voices of Sustainability Leadership"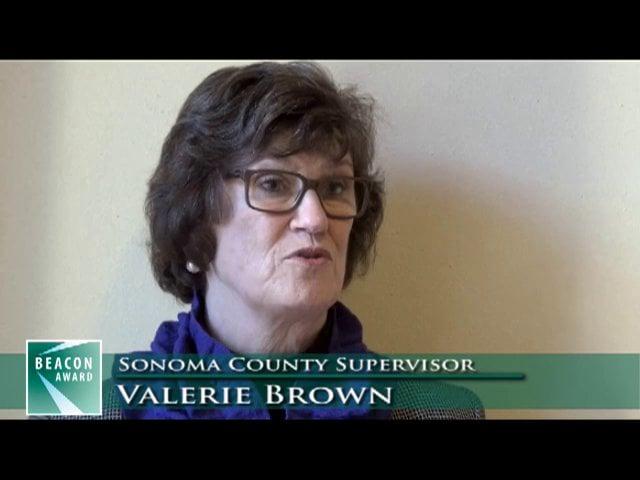 About 50 city officials attended the meeting which included small group discussions about identifying successful local sustainability projects and key themes in describing the projects to community members. Download the write-up to read a summary of the discussions.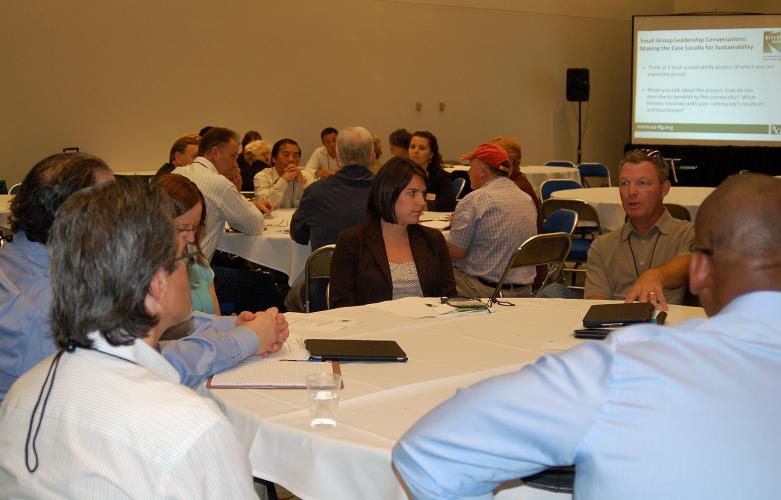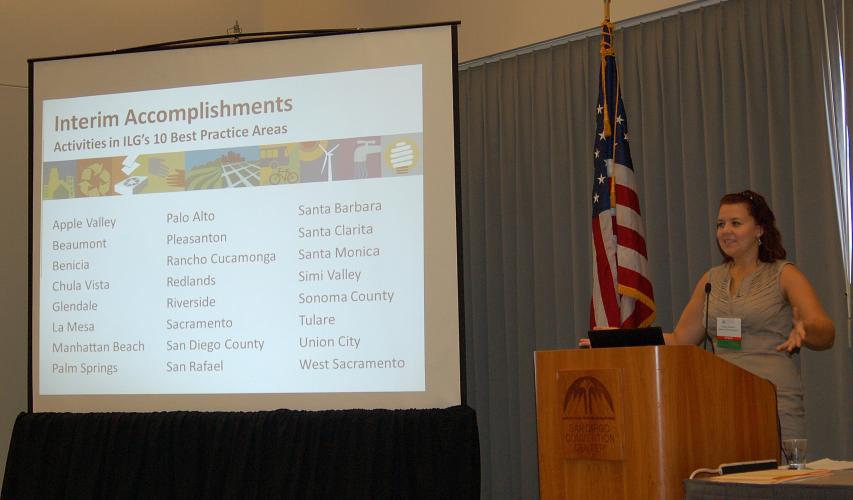 The special meeting was moderated by Institute board member, Kathy Milison, City Manager, Santa Rosa. Representatives of Southern California Edison and Pacific Gas and Electric Company also participated.