Waste Reduction: Business Waste Reduction Guide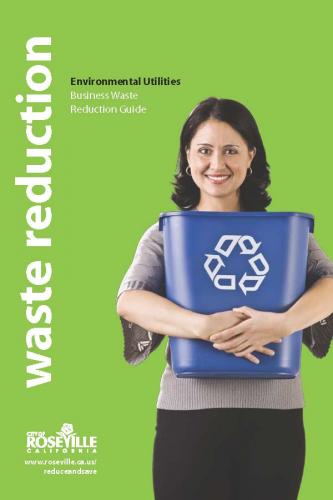 The City of Roseville provides a 16-page guide to explain how businesses can reduce waste generated at their business site, reduce their solid waste utility bill, lower their purchasing costs, and reduce their overall waste footprint. The guide includes tips on reducing packaging waste and plastics, how to encourage employees to reduce waste, and more.
See a PDF of the guide at right under Documents & Resources.