Understanding SB 375: Opportunities to Engage the Public In Regional Planning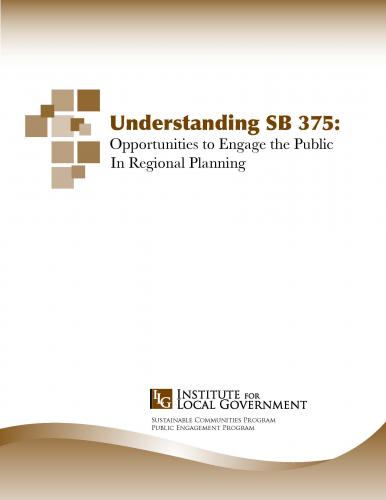 This guide describes opportunities for local officials to engage the public in regional transportation planning in California, with a particular focus on preparation of sustainable communities strategies required by SB 375.The guide contains approaches that go beyond those required by SB 375.
The Institute thanks the James Irvine Foundation and the California Endowment for their generous financial support in preparing this guide.
See pamphlet at right for free download.