COVID-19 Impact on the U.S. and California Economies
A webinar with CSAC, Nationwide, American Century and the Institute for Local Government
Recording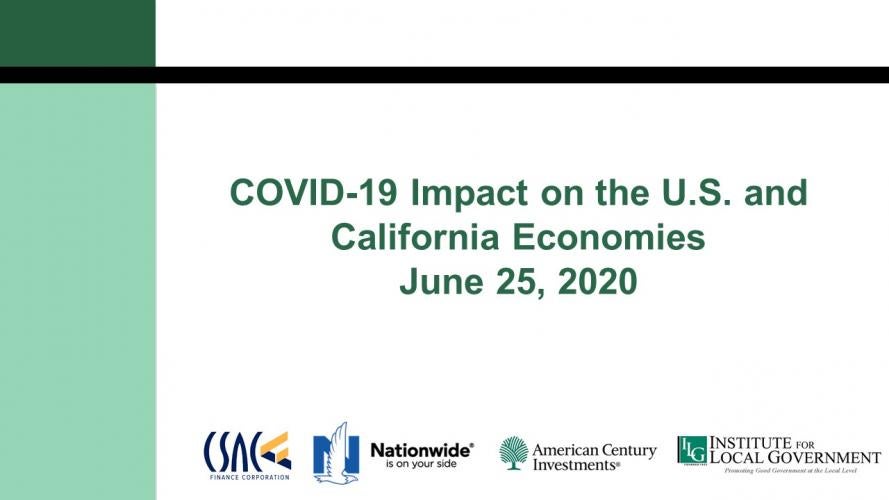 Materials
Materials & Presentation for COVID-19 Impact on the U.S. and California Economies
Webinar Description:
The COVID-19 recession has had a tremendous impact on the economy, led by record-breaking job losses and upended business operations. The near-term outlook is grim but there is optimism that a recovery is on the way. Still, uncertainty looms over the outlook depending upon virus infections and potential medical solutions. There remain several potential paths forward for the economy, both to the upside and to the downside.
Panelists:
Steve Ebert, Institutional Sales Executive, Nationwide Financial
Jeff Hoernemann, CFA, Portfolio Manager & Biotechnology Analyst, American Century Investments
Mike Rode, Vice President, Senior Client Portfolio Manager, American Century Investments
Ben Ayers, Senior Economist, Nationwide Financial
We are grateful to our affiliate organizations — the League of California Cities, the California Special Districts Association and the California State Association of Counties – for their support of and participation in ILG's many training and education activities.
Related Links