Town of Mammoth Lake Engages Their Community to "Plan the Parcel"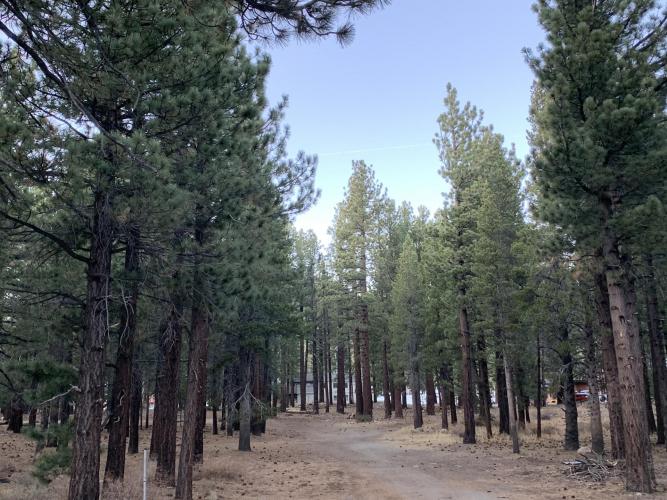 The Town of Mammoth Lakes is a unique resort getaway town tucked away in the Sierra Nevada Mountains and is the only incorporated community in rural Mono County. It is home to many visitors throughout the year seeking a snowy adventure in the winter or hiking, mountain biking and fly-fishing in the summer. Residents of Mammoth Lakes welcome the visitors and part-time residents, but the constant flow of vacationers causes a unique challenge for the town. Because of the influx of visitors, the town suffers from a larger impact on emissions than the year-round population. Also plaguing the town, along with most California communities, is the need for housing, especially affordable housing. As with other resort areas, the price of existing housing stock and the presence of numerous second-home owners, leaves little housing available to lower-income full time residents and part-time residents have seasonal or temporary jobs alike.
The Town of Mammoth Lakes has committed to expanding housing in their community. There is a 25-acre plot of land in the middle of town, simply referred to as "the parcel". The General Plan identifies the parcel as "intended primarily for workforce housing". The parcel is zoned for high-density residential and the town has planned for it to include 400-450 affordable units. Residents have been engaged in every stage of planning for the parcel and have contributed to a collaborative concept plan. The town accomplished robust community engagement through several outlets, such as social media, online surveys for design concepts, public interest interviews, information tables at local events, local organization meetings, monthly updates at public meetings, community meetings, and a multi-day design workshop. The resulting vision for the parcel, as identified by English and Spanish-speaking community feedback, calls for a mix of unit types, serving moderate incomes and below, providing safe bicycle and pedestrian networks to surrounding areas, hosting a community gathering place, and integrating snow storage areas.
In March 2020, the Town of Mammoth Lakes, supported by ILG submitted a $20 million application to the California Department of Housing and Community Development for an Infill Infrastructure Grant, which would fund broadband, snow storage capacity, and other key infrastructure elements for development of the parcel. Award announcements are anticipated by summer 2020. Other funding opportunities, such as grants through the Active Transportation Program and Urban Greening Program are being sought out to contribute to pathways and greening elements of the parcel.
ILG is focused on helping the Town of Mammoth Lakes share their story, and advocate for rural communities, which have trouble competing for California Climate Investment grants. Through the BOOST partnership, ILG is engaging the town in our Beacon Program, so they can have access to sustainability best practices and peer information sharing platforms, providing strategic public engagement assistance, and actively seeking opportunities to enhance local partnerships and communications.
Related Links