Simi Valley Renovates its Transit Maintenance Facility
Simi Valley's newly renovated transit maintenance facility is a model of sustainability in more ways than one. In 2012, the city dedicated the LEED-Gold building that incorporates recycled and regionally produced materials plus an energy-efficient design that has resulted in a 25 percent energy savings. The project also includes a modern bus washing system that filters and recycles wash water in a way that accelerates the washing process and reduces water use by 42 percent.
But that's not all. The renovation process allowed the city to expand and upgrade its compressed natural gas (a clean burning fuel) vehicle fueling facility at the transit maintenance facility. As a result, the city is now able to offer a neighboring agency and a private company access to less expensive, clean-burning compressed natural gas through cooperative agreements. The opportunity helped the City of Moorpark make the decision to convert its three city buses from diesel to compressed natural gas. Because of the availability of the fuel locally, a local waste management company was able to convert its fleet of diesel-powered trash trucks to a fleet of 25 new trucks powered by compressed natural gas. In total, Simi Valley sells approximately 700 therms (or 700,000 cubic feet) of compressed natural gas each month at appropriately tiered rates which results in income for the city.
The $2.4 million Simi Valley Transit Maintenance Facility project was funded through Federal Transit Administration and American Reinvestment and Recovery Act funds.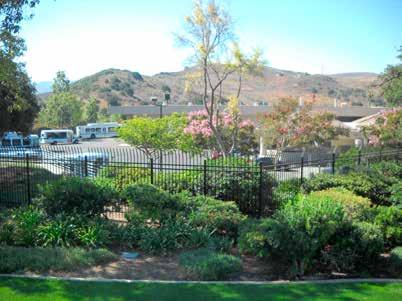 Water Savings = 42 percent
Energy Savings = 25 percent
Related Links