Richmond Rehabilitates Housing Complex
The city of Richmond recently unveiled Pullman Point, a revitalized affordable housing community.
Funding
Financing for the Pullman Point community came from a variety of sources, including both public and private agencies. The city of Richmond provided pre-development financing and a low income tax credit allocation of $16.9 million. The Enterprise Social Investment Corporation is also contributing $14.9 million in equity to the development, and Citibank Community Development provided a $15.7 million construction loan, and more than $10 million in permanent financing.
Background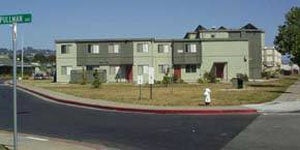 The property was originally constructed in 1973 and was formerly known as Richmond Townhouses. Years of neglect led to high amounts of crime and vandalism. The property was acquired and developed jointly in 2004 by the Community Housing Development Corporation (CHDC) of North Richmond, the John Stewart Company, and Devine & Gong. The 199-unit complex has been reborn after a $27 million redevelopment effort. The community has been transformed into a safe and affordable place to live. A grand opening celebration was on June 11, with festivities including a ceremony featuring representatives from the city, the United States Department of Housing & Urban Development (HUD) and community residents.
Results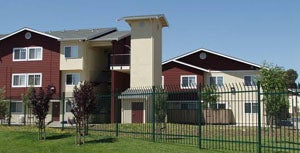 More than 80 percent of the original residents who lived at Richmond Townhomes prior to the redevelopment continue to reside at the new Pullman Point. Qualifying incomes are 30-60 percent of the area's median income, starting at $24,840 for a family of four, up to $49,680. The complex features 1-, 2-, 3- and 4-bedroom units, and now has an 8,000 square-foot community center. The lead architect on the project was Kodama Disneo, while West Coast Contractors handled general construction.
Revitalization of the area hasn't stopped with the new community center and redeveloped housing. A tenants' association has been formed, and CHDC is putting together various programs that will benefit those living in the community. A full-time project services coordinator and a computer learning center instructor will eventually be on-site to oversee all programs, which will include job training, job search support, after school care, referral programs for health and medical agencies, and computer training.
Related Links