Davis Uses Data to Influence Behavioral Change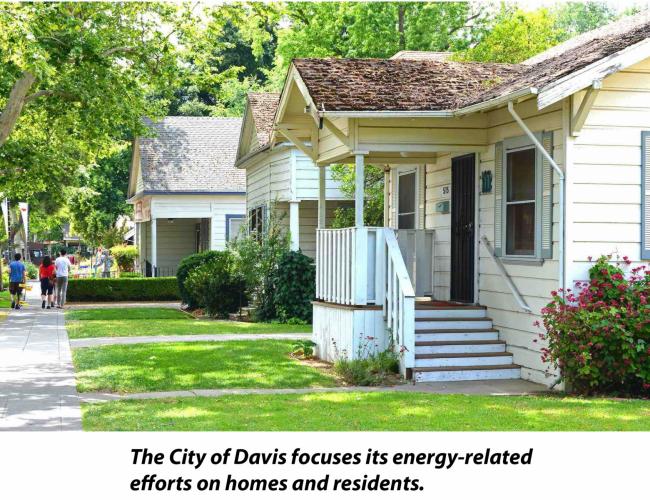 For the City of Davis, the Georgetown University Energy Prize is just another stop on the quest for energy efficiency. In 2014 the California Energy Commission gave Davis a $300,000 grant to create a renewable energy and energy-efficiency roadmap for the city. The roadmap targets building-related improvements to reduce greenhouse gas emissions and seeks to make Davis "Net Zero," meaning that each year the city would generate as much energy as it uses.
Because the residential sector accounts for 64 percent of the total energy used in Davis, the city puts much of its focus there. Davis uses various data resources to better understand its community and residents. For example, permitting data indicates which residents may soon need to replace their heating, ventilation and air conditioning units — HVAC is vital to residents of this region, which has extremely hot summers. Knowing which residents might soon need to replace their HVAC units allows staff to target messages about energy efficiency to those individuals before they purchase equipment.
City staff can use community-based social marketing strategies to better understand and effectively communicate with residents. "We are not just creating ad campaigns and flyers," says Mayor Dan Wolk. "We are looking for smarter ways to communicate with our community for long-term benefits."
This story is part of a Western City article on the Georgetown Energy Prize. Click here to access the full article.
Related Links