Community Partners Help the City of Fresno Shape its General Plan Update
Agency: City of Fresno (Fresno County)
Population: 501,362
Summary
With areas of significant poverty and a pattern of urban sprawl, the City of Fresno saw a critical need to develop a new strategy to guide future development. The General Plan update process represented an ideal opportunity to engage the public in developing a strategy to address broad community needs and to restore a sense of pride and community.
Program Highlights
By creating a dialog about "the values we hold, not the policies we must adopt," the city invited a genuine conversation and established a truly collaborative process with area residents and communities.
Big pots of soup and live music were instrumental in giving the introductory meeting an approachable feel, which was especially important to those residents who were less trusting of government.
Community partners helped craft the participation processes using the PICO community-organizing model, which emphasizes one-to-one conversations to build relationships and surface issues.
Initial community meetings and listening sessions successfully brought hundreds of people into the planning process to share their neighborhood priorities first-hand and help shape the General Plan.
Members of the Hmong community created a citizenship quilt that depicted what they valued in the neighborhood as well as what they wanted to see changed.
Lessons
Truly inclusive public engagement efforts require making activities accessible physically, culturally, and economically. This included providing childcare during meetings, making meetings accessible via public transportation, holding meetings at times that are convenient for employed residents, and ensuring that meetings provide multiple languages via translation.
Through partnerships with trusted community organizations, the City of Fresno was able to connect with individuals in a way that felt respectful, collaborative and safe.
Resources to Learn More
The Rest of the Story
The City of Fresno, not unlike many California cities, is very ethnically and economically diverse. The city viewed the General Plan update as a way to engage a broad range of individuals in determining the best ways to address broad community needs. City representatives first looked to community partners such as the Fresno Interdenominational Refugee Ministries and the West Fresno Family Resource Center for help in reaching out and engaging residents who had limited experience with the city and city planning processes up to that point.
In many cases these partnerships helped to overcome resident resistance and mistrust based on their experiences with government in their countries of origin. Both the city and the community partners recognized the need for trust building from the onset. They set the stage by framing the conversation from the perspective of community values, rather than city policies.
To begin the process, the community organizations utilized two universal languages: food and art. Creating a festival-type spirit was not only important for relationship building through one-on-one conversations, but also to slowly introduce city planning in a way that was relevant to many cultures. As the General Plan process forged ahead, the community organizations continued to utilize cultural art and food. Potlucks were an important tool for continuing to build community, as the meetings moved to City Hall over the life of the project. Throughout the following phases of the project—the Initial Public Outreach, Sharing and Discussion of Working Papers, Development of Alternatives, Adoption of Preferred Alternative, Review of Preferred Alternative and General Plan Outline, Review of General Plan Initial Drafts, Public Hearings on Full Draft General Plan—the city reached out to thousands of residents, business owners, and property owners.
The success of the General Plan update process can be measured in a number of ways; one of the measures is the new higher level of resident engagement. The City respectfully approached community groups as peers. In turn, the community groups approached individuals as peers. At the conclusion of one planning meeting at City Hall, an elderly Hmong woman said, "this is my City Hall." This was just one expression of an overall sense of growth in confidence in local government after the extensive engagement process.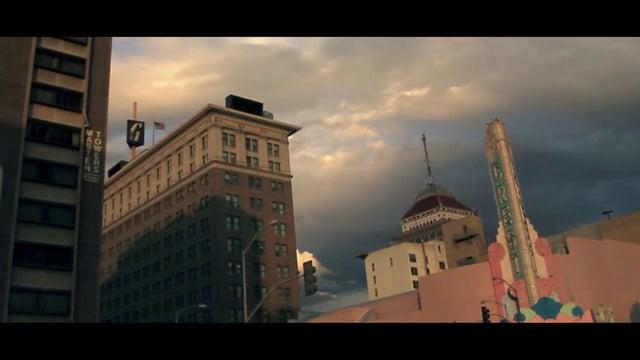 Related Links