Arcata Balances Environmental Interests with New Housing and Development
Small city gets a big BOOST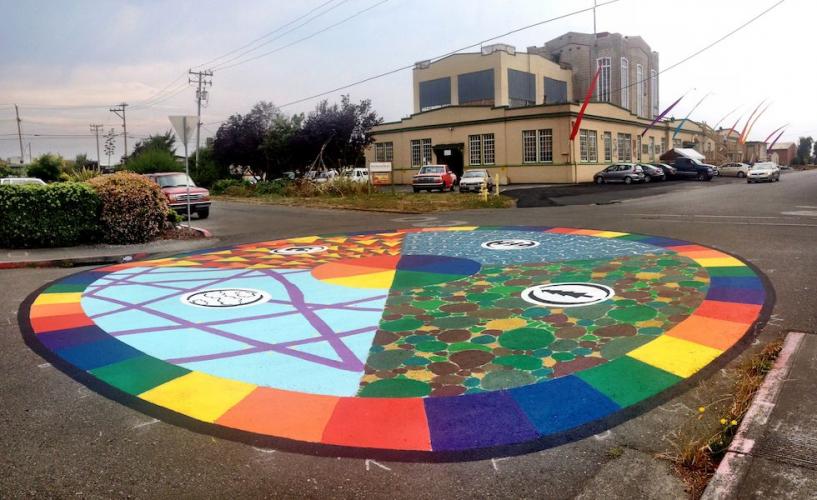 Meet the City of Arcata! Located on the Northern California coast, 275 miles northwest of San Francisco, Arcata is a unique city because it is both rural and coastal. Residents value the natural environment and small-town vibe, but Arcata also welcomes tourists and film crews who come to visit and film the majestic redwood trees and picturesque coast. Humboldt State University students, who make up half of Arcata's population, create an exciting college town atmosphere. Similar to other California cities, Arcata seeks to address coastal climate threats and find equitable and environmentally conscious community solutions to sustainable development and growth. Some locals call Arcata the "lost coast" referring to its geographic and political isolation. Indeed, getting to Arcata is a road trip, but once you arrive, you meet friendly locals and passionate public servants who continue the legacy of innovation and environmental stewardship despite various obstacles.
Preserving open space and natural resources while meeting an increased demand for housing is one Arcata's biggest challenges. To address this, the city is seeking funding for a Strategic infill Redevelopment Plan to concentrate the cohesive development in and around the downtown core. It will be a visionary plan set to transform the downtown into a more livable and attractive space. Some of the transformations have already begun. The city's Creamery District is becoming a charming place with delightful local craft stores and alluring restaurants that surprise visitors with organic kombucha on draft.
In January 2020, the Strategic Growth Council awarded Arcata a $250,000 Sustainable Agricultural Lands Conservation Planning Grant. Several months prior, the city qualified for $160,000 from the Department of Housing and Community Development thought its SB 2 Planning Grant Program. Simultaneously, Arcata and its community partners continue seeking resources for the housing construction and infrastructure improvements by submitting grant applications for the Affordable Housing and Sustainable Communities and Infill Infrastructure Grant Programs. By shifting the focus to urban core infill development, the city seeks to alleviate the pressure of annexing forest and agricultural land while address housing needs.
We are proud to demonstrate early success of the BOOST partnership and highlight creative thinking around mixing state funding opportunities. As part of the BOOST program services, we review and enhance grant applications, and facilitate the connection to various grant resources as well as state grant program administrators.
In order to ensure the Strategic Infill Redevelopment Plan benefits from authentic public engagement, the city is working with ILG to develop a tailored approach. The goal is to ensure that housing shortage solutions will reflect residents' values and preferences while meeting long-range planning goals. Just like many other cities, Arcata grapples with limited resources and low participation rates. Offering comprehensive public engagement training is the first step. As part of the BOOST Program, city staff attended ILG's two-day TIERS Public Engagement Learning Lab in late 2019. At the training, the staff worked collaboratively to draft an inclusive public engagement approach and kept post-training momentum going by developing a comprehensive list of all community groups. We continue to coach the Arcata team to refine and implement their public engagement approach and provide education and training, promote state funding opportunities, help with grant applications, design community engagement processes and facilitate stakeholder collaborations.
Related Links