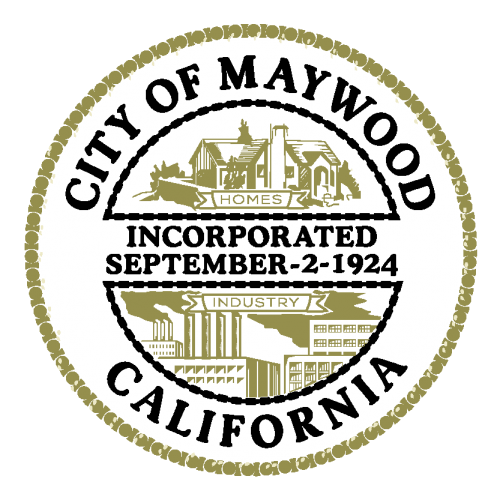 City of Maywood
Beacon Participant Profile
Although the City of Maywood is yet to comprehensively address climate action goals, they have actively pursued climate protective policies in their purchasing and practices.
In 2017 and 2018, the city converted its entire parking enforcement, code enforcement, and building and planning inspection vehicle fleet from gas hybrids to all-electric Nissan Leafs. The city also supplements their vehicle battery charging capacity with an EV Arc Solar vehicle charger.
In 2019, the City of Maywood converted its entire city-owned street lighting system to LED luminaries and is planning to convert all SCE-owned lights within the city by Q1 2020.
Commencing in late winter and then again in the Fall of 2019, the city has participated with Amigos de los Rios and provided matching funds for a nearly $300,000 GHG reduction tree planting project, awarded and majority funded by CalFire.
The city is currently working with their utility providers and American Building Maintenance to complete an energy audit and energy use reduction action plan for all city facilities.
About Maywood
Incorporated: September 2, 1924
Population: 27,395 (2010)
Location: located in Los Angeles County
Area: 1.18 square miles
Elevation: 89 feet
Climate Action Activities
Climate Action Resources
​Awards
Agency Energy Savings
Agency Natural Gas Savings
Agency Greenhouse Gas Reductions
Community Greenhouse Gas Reductions
Sustainability Best Practices
Related Links