City of Ventura
Beacon Participant Profile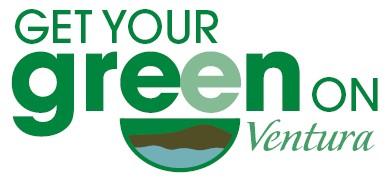 "In 2007, Ventura's City Council adopted the Green Initiative. The Green Initiative is the first of many steps toward the City's goal of becoming a national model for sustainability. Since its adoption, the City has completed a Green House Gas Inventory which was certified and registered by the California Climate Action Registry, as well as joined the Sierra Club Cool Cities Program and ICLEI Local Governments for Sustainability." -City of Ventura Website
About Ventura
Incorporated: 1866
Population: 109,916 (2000)
Location: Northwest of Los Angeles between Malibu and Santa Barbara in Ventura County
Elevation: Ranges from sea level to 98 feet
Area: 32.7 square miles
Climate Action Activities
Cool Planet Award Participant
Green Communities Challenge participant
Established "Green Initiative" in 2007

Implementing the "Get Your Green On" campaign that encompasses 10 action items including footprint, green buildings, green fleet, energy usage, green purchasing, trees, green business, waste reduction, construction waste reduction, and the promotion of green leadership.

Completed Agency Greenhouse Gas Inventory, 2007
Completed Community Greenhouse Gas Emissions Inventory, 2010
Completed in October 2012, the City of Ventura's Environmental Sustainability Strategy provides a framework to ensure that the City operates sustainably.
Offer and expedited plan-check process for new buildings and additions that meet national "green building" standards.
Climate Action Resources
Awards
Agency Energy Savings
Gold Level, 11% (2013)
Silver Level, 8% (2016)
Agency Natural Gas Savings
Agency Greenhouse Gas Reductions
Community Greenhouse Gas Reductions
Sustainability Best Practices