West Sacramento: Steps Towards Entering Public Service
Civic Education & Work-Based Learning Experiences for Local Youth
About West Sacramento's STEPS Model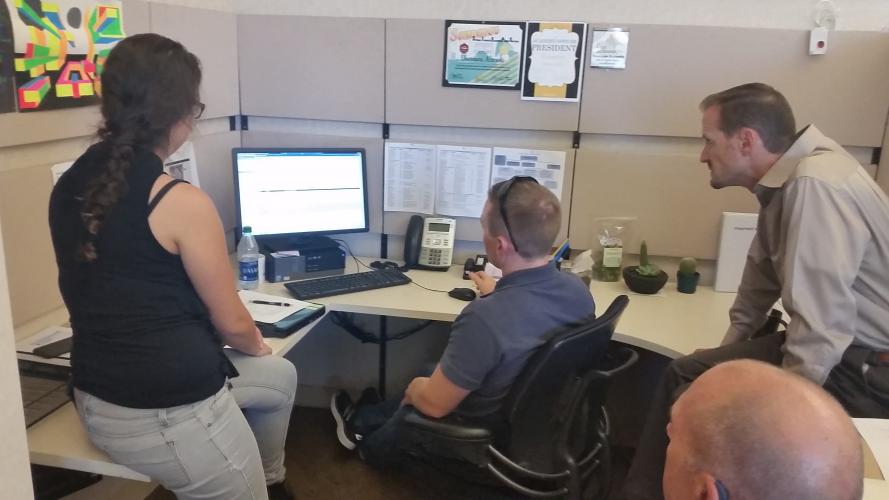 The City of West Sacramento's Summer STEPS student summer internship program provides students with practical work experience. The program provides West Sacramento the opportunity to invest in its future workforce and demonstrate how students can have the career they want in local government while serving their community.
The eight-week internship provides interns with positive examples of public service, hands on experience, and an insight into how city government functions. Interns spend time job shadowing city employees and assignments will be based on the level of experience and the department to which they are assigned. Eight city departments host two interns for an eight-week internship experience upon which students receive a digital badge. Departments include:
Administrative Services (Finance, Human Resources, Information Technology)
City Manager's Office (City Clerk, Community Relations, Government Affairs)
Economic Development & Housing (Port of West Sacramento, Housing, Urban Farms)
Community Development (Building, Code Enforcement, Development Engineering, Planning & Flood Protection)
Fire (Emergency Services, Prevention, Administration, Hazardous Materials)
Parks & Recreation (Parks, Recreation, Tree Program, Early Learning Services)
Police (Administration, Operations, Support Services)
Public Works (Facilities, Fleet, Engineering, Operations, Traffic & Transportation)
Highlights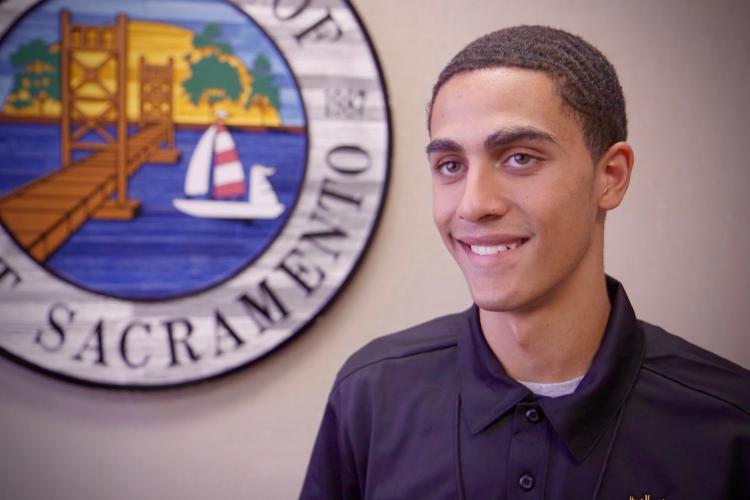 Since 2015, 43 youth have graduated from the Summer STEPS program.
4 have become full-time employees with the City of West Sacramento.
Additional graduates went on to become full time employees with another city, a private consulting firm or part-time employees with West Sacramento.
Employees in city hall, particularly mentors and department heads, have been consistently impressed by the work capacities of the interns.
The number of interns hired outside of the STEPS program has increased since the program began, and interns are now given greater responsibilities since management understands that youth can contribute to their departments or divisions in a meaningful way.
Digital Badging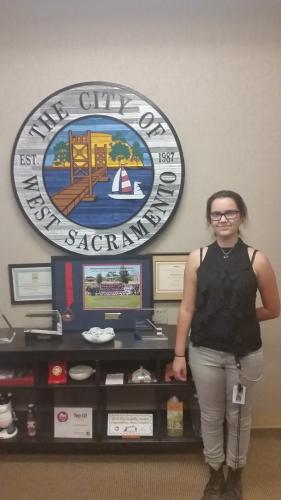 The city mapped out essential skills and activities that were vital to each department and created online "playlist" materials as learning experiences that would culminate into a digital badge. The playlists not only guided STEPS interns through a meaningful internship experience, but also gave the city a strong understanding of the intern's professional capacities and potential hireability for entry level positions.
Each of the interns were told that if they completed two playlists during their internship, one playlist for their department or division and the other playlist for the STEPS program as a whole, they would be given preferential hiring treatment for the Next STEPS fall and spring internship program.
The projects completed as part of their internship had real benefit for the city and interns earned digital achievement that unlocked real opportunity as they finished. STEPS interns completed their work tasks quicker, more completely, and took greater pride in their work than in the previous year, knowing that at the end they would be able to showcase their work products to their peers and future employers. Two interns even completed their playlists so thoroughly that two additional advanced playlists needed to be designed.
Key Partners
Key internal partners include the city manager, city council, mayor, and department heads that provide input on strategic policy and implementation direction for the program and provide input for what skills to credential through the digital badging system.
Key external partners are the Washington Unified School district that hosts the local career pathway system and assists in increasing student interest and recruitment, as well as FutureReady, which helps facilitate the creation and integration of content into the LRNG digital badging ecosystem.
Youth Experience
As part of the Summer STEPS internship, youth experience:
Adding value to a department or division by learning the key functions and working on projects and deliverables forty hours a week for a total of eight weeks
Mentorship through their direct supervisor
Attending a city commission meeting
Interviewing a city staff member
Participating in the weekly lunch and learn programs
Participating in site visits to key city facilities
Earning the digital badge for the city department / division that s/he is interning in
Earning the digital badge for the Summer STEPS program as a whole that capture and credential learning activities outside of the scope of assigned department / division
West Sacramento STEPS Experience (Video)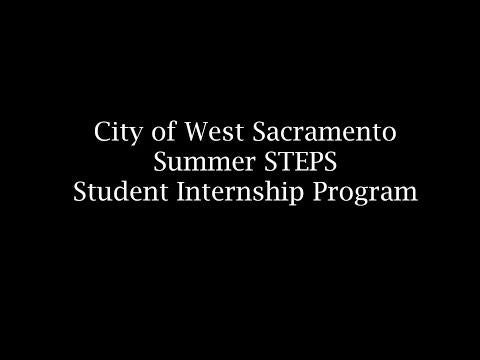 Highlights of the West Sacramento Intern Program – Summer STEPS (Strides Towards Entering Public Service).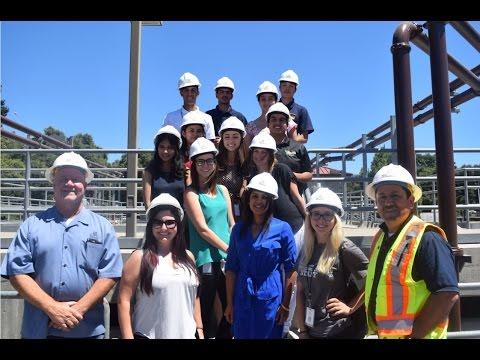 The Summer STEPS Internship provided interns with practical work experience related to their academic major. The eight-week internship gave students positive examples of public service, hands on experience, and insights onto how city governments are run.
The City of West Sacramento Strides Towards Entering Public Service Program was a paid student summer internship program to provide students with practical work experience related to their academic major.