2. Invite Health Plans to Community Events to Provide Information (and Follow-Up) to Families.
"The more you get the word out, the more people tell other families."
"Just having information readily available is very important."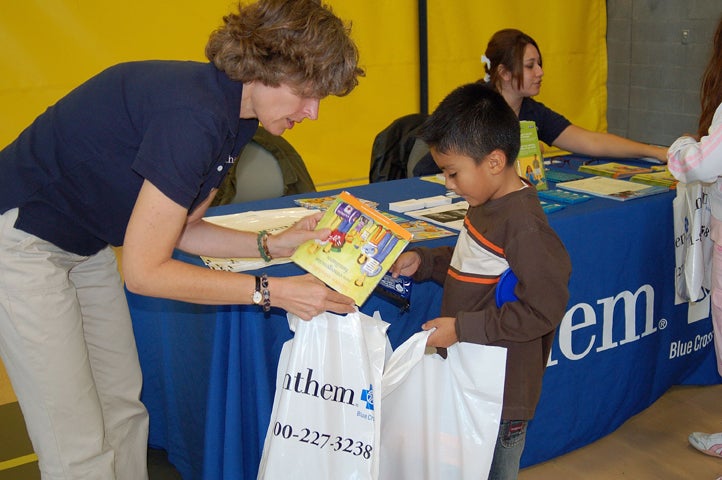 Most local agencies sponsor community events or activities that include exhibitors, such as service organizations, local non-profits, and other community-based organizations. Many health plans are willing to attend these community events and offer information to attendees about children's health insurance options. For more information on how to work with health plans, click here.  It's also important to invite the local Children's Health Initiative if one is operating in your county, as well as the county health or welfare department. For more information about health plans click here. For tips on coordinating your activities with health plans click here.
Besides inviting health plans that offer coverage in your community, consider inviting local community clinics, hospitals or other organizations that provide health care assistance. They can offer families information about affordable health insurance and help them complete the application. 
Success Tip: When inviting health plans, community clinics or others to participate in a community event, be sure to ask them to bring a family referral card as a tool for following up with interested families. The referral cards allow the representative from the health plan or non-profit group to collect the family member's name, telephone number and permission to follow up to provide more information about eligibility and the enrollment process.
Using a referral card is a more effective way to help families get the information they need (such as a follow-up phone call to offer enrollment assistance) than just providing an 800 number for them to call. If the participating groups don't bring their own referral cards, be prepared to ask them to use the agency-supplied family referral cards that your agency provides at the event.
Plan ahead and have the cards ready to go. Using the referral cards allows your agency and the participating plans or non-profits to be proactive in assisting families. The Online Resource Center has sample referral cards for agencies to use.