What Is Public Engagement and Why Do It?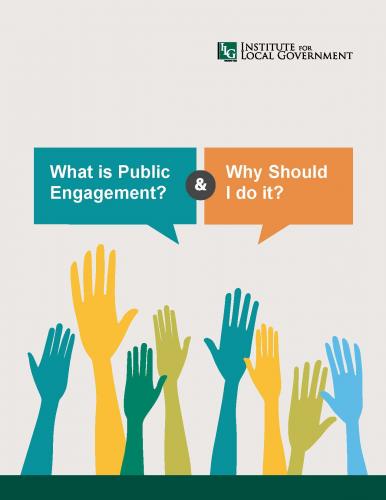 Information to help local officials better understand how to get residents involved. Then, Santa Clara County Supervisor Joe Simitian talks tools for getting public input, and the importance of engaging the public.
What Is Public Engagement?
A set of public engagement terms and definitions to help draw important distinctions among the various ways that residents can become involved. Understanding these differences will help local officials "fit" the best approach (or approaches) to the issue, policy or controversy at hand.
For more, download PDF at right.
Why Engage the Public in Local Decision-making?
Santa Clara County Supervisor (and former state legislator, school board member and city council member) Joe Simitian offers thoughts on the limits of traditional governing body meetings as a tool for receiving public input.
For more, download PDF at right.