A Local Official's Guide to Working with Clergy and Congregations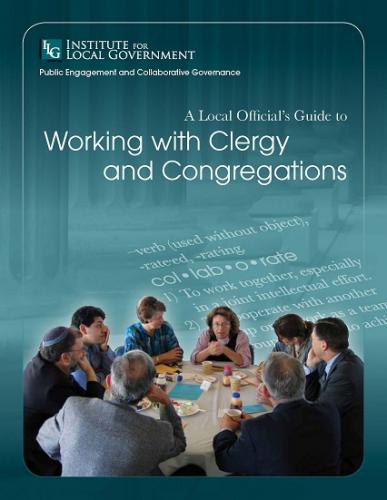 The publication includes stories from throughout California, and describes approaches to enhance working relationships with clergy and congregations. Such relationships can deepen and diversify public engagement, extend local agency outreach and support public services.
Download the electronic form at right, or purchase a hard copy for $15 by filling out the Hard Copy Order Form.Please Fax or mail the order form and payment. See contact info.