Broadening Public Participation Using Online Engagement Tools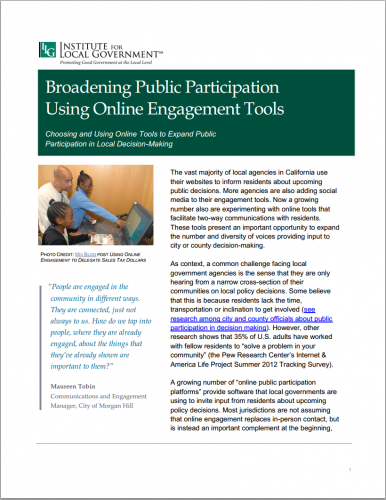 This paper provides local officials with a guide to both choosing and using software specifically designed to enable consulting with the public online to enhance local decision-making.
It reviews strategies, specific examples by topic, tips for software selection and implementation.
See PDF at right to access this guide.