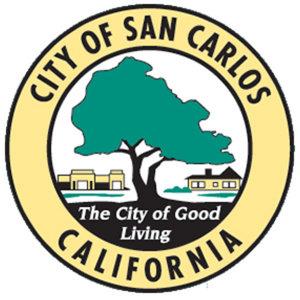 City of San Carlos
Beacon Participant Profile
July 17, 2011
"The City of San Carlos continues to be a leader in Green Programs and initiatives dealing with Climate Protection at the City, County and Regional levels. In San Carlos, the City has teamed up with the San Carlos Chamber of Commerce and San Carlos Green to bring these programs and efforts to a city-wide audience. The City Staff handles Green Programs at the City Government, the Chamber of Commerce works with the business community and San Carlos Green works with San Carlos residents. Regionally, San Carlos is a charter member of the Joint Venture: Silicon Valley Climate Protection Initiative." – City of San Carlos Green Programs & Climate Protection
About San Carlos
Incorporated: 1925
Population: 28,406 (as of 2010)
Location: 25 miles South of San Francisco and 25 miles North of San Jose in San Mateo County.
Elevation: 33 ft
Area: 5.92 square miles
Climate Action Activities
ICLEI member
Completed Climate Action Plan, October 2009
Completed Greenhouse Gas Inventory, October 2009
Established San Carlos Green Task Force, May 2007
Approved expansion of Green Programs and Climate Protection work May 14, 2007. It included a Community Solar Discount Program in partnership with Solar City, San Carlos Green - a community based program focused on Green Activities, Joint Venture: Silicon Valley Climate Protection Initiative, San Mateo County Green Business Program and other regional programs in the area.

To date 31 San Carlos businesses have earned the Bay Area Certified Green Business designation.
Adopted a Free Compost Give Away program April and May 2007
Won 3rd in the Country and 1st in California in the Yahoo! "Greenest City Challenge" by inspiring residents to sign up on-line and pledge green action in June 2007, winning a prize of 5,000 Compact Fluorescent light bulbs.
Restored landscape at Vista Park planting over 250 native plants in 2008
Supported recycling program at Tierra Linda School and the Charter Learning Center in 2008
Developed Urban Tree Canopy Program in 2008
Worked with South Bayside Waste Management Authority as a pilot city to develop a local version of a mandatory recycling program for Commercial Businesses June/July 2010
Adopted Green Team Block Leaders program to spread the word about new services in 2010
Developed Green Building Ordinance that went into effect January 2011 and is used as a model to other bay area cities
Deliver monthly compost workshops by Recycle Works and San Carlos Green
Weekly food scraps and yard clippings program
Exploring ban on single-use plastic bags and polystyrene food containers
Climate Action Resources
The Beacon Award program is sponsored by the Institute for Local Government and the Statewide Energy Efficiency Collaborative. SEEC is an alliance between three statewide non-profit organizations and California's four Investor-Owned Utilities funded by California utility ratepayers and administered by Southern California Gas Company, San Diego Gas & Electric Company, Pacific Gas and Electric Company and Southern California Edison, under the auspices of the California Public Utilities Commission www.californiaseec.org