Deeply Held Concerns and Other Challenges to Public Engagement Processes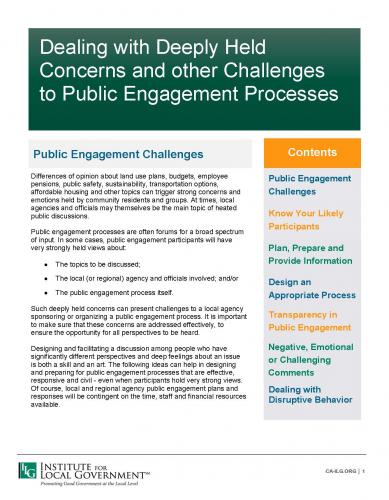 This tip sheet offers ideas for the planning and delivery of public engagement activities when participants' deeply held views and values make successful outcomes more of a challenge.
Public engagement processes are often forums for very deeply held concerns. In some cases, public engagement participants will have very strongly held views about the topics to be discussed; the local (or regional) agency and officials involved; and/or the public engagement process itself. This resource provides tips for overcoming these challenges.