Stan Caldwell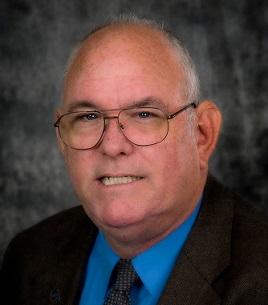 Stan Caldwell is currently retired having worked as a computer repair and desktop computer specialist for the past 22 years.
Stan particularly enjoys serving his local community as a director for the Mt. View Sanitary District (MVSD) in Martinez, California. Stan was first elected to the board in November 1993 and began his service at the December 1993 board meeting. Stan has been a dedicated and active board member, serving several times as the board president. Stan has enhanced his ability to serve as director by being an active participant at California Association of Sanitation Agencies (CASA) and the California Special District Association (CSDA). Stan currently serves as the special district alternate as a commissioner for the Contra Costa County Local Agency Formation Commission (LAFCO). Stan is also active in the Contra Costa County Chapter of Special Districts Association and since 2011 has served as the newsletter editor for the Contra Costa Special Districts Association.
As past Board President and as a member of the Finance Committee at MVSD Stan has a sincere appreciation for the efforts required for the planning, the scheduling, and of delivering all of the materials in a timely manner to create and adopt a budget.
Stan has served on the CSDA finance committee and the Membership committee for many years. Stan was elected to serve as a CSDA Board Member in 2008, Served as CSDA Treasure in 2011, Vice President in 2012, and President in 2013.
Stan Caldwell enjoys making toys and arts & crafts from wood. Stan began his woodworking skills in a neighbor's small shop as a teenager. That combined with early drafting work, a short career as a professional model maker, and an interest in all woodworking disciplines were useful ingredients that led him to woodworking later in life. Stan likes to create a wide variety of woodcraft projects ranging from craft fair novelties, wooden toys, scroll sawn portraits, intarsia, fretwork, ornaments, baskets, boxes, folk art items, puzzles, 3d compound saw items, most often using his scroll saw. Stan is a member of the Diablo Woodworkers Club in Contra Costa County.
Related Links