Kristine Guerrero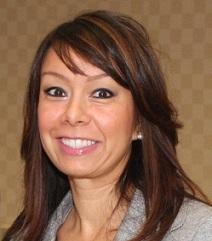 Kristine Guerrero works as a Public Affairs Manager and Legislative Director for the Los Angeles County Division of the League of California Cities.Her primary responsibilities include working with local elected officials and stakeholders in the Southeast area of Los Angeles County to lobby state and federal officials on stabilizing local resources and preserving local autonomy. Over the last several years with the League, she has spearheaded several successful campaigns to protect local revenue sources for cities in LA County.
Prior to working at the League of California Cities, Ms. Guerrero worked as the Communications Director for then state Senate Majority Leader Gloria Romero. She was responsible for state-wide and local communication functions with all major media outlets including Spanish and Asian press. Some of the major policy issues Ms. Guerrero focused on during her time at Senator Romero's office was prison reform and funding for Emergency Room and Trauma Centers in California.
Ms. Guerrero received a B.A in Political Science from UCLA. She was a Dean's Merit Scholar in the Master's in Public Administration program at USC's School Policy and currently serves on the Alumni Board. In 2011, Ms. Guerrero was awarded the California Contract Cities "El Gran Matador Award" for advocacy on behalf city issues.
Related Links