Gladys Coil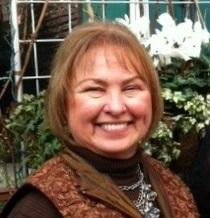 Gladys Coil was appointed Administrative Manager/Clerk of the Board on February 10, 2007. She has been employed with the County of Napa for 20 years. Prior to this appointment she was a Staff Services Analyst II in the County's Public Works Department since 2004 where, among other things, she clerked Parks and Open Space Advisory Committee meetings, worked on various property management issues, prepared and managed grants and oversaw a number of Public Works budgets. Prior to being appointed Staff Services Analyst, she was employed as a Supervising Office Assistant for the Napa County Flood Control and Water Conservation District where she managed the operation of the Flood Control and Water Conservation District agenda. Prior to that, she served as a Senior Office Assistant and a Legal Clerk with the Napa County Health and Human Services Agency.
Gladys graduated with honors from St. Mary's College of California receiving a Bachelor's of Art degree in Management and was awarded a distinguished project award.
As a representative for the California Clerk of the Board of Supervisors Association (CCBSA), Gladys was President in 2012 and has served continuously on the Executive Board since 2009 and numerous other committees since 2007.
Related Links