Edward (Ted) L. Lascher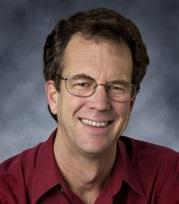 Edward (Ted) L. Lascher, Jr. is Professor and Chair, Department of Public Policy and Administration, California State University, Sacramento.
His research has focused on such topics as direct democracy, the politics of ideas, political parties, regulatory policy, and state and local elections. Lascher is the author of The Politics of Automobile Insurance Reform: Ideas, Institutions, and Public Policy in North America, co-editor of two other books, and author or coauthor of many academic journal articles. He teaches graduate courses in such areas as collaborative policy making, the political environment of policy making, and research methods. Lascher was a Fellow with the California State Assembly, consultant for the California State Senate, and staff member for two California executive branch departments. Dr. Lascher received his B.A. from Occidental College and his M.A. and Ph.D. from the University of California, Berkeley.
Related Links