Yuba City
Summer at City Hall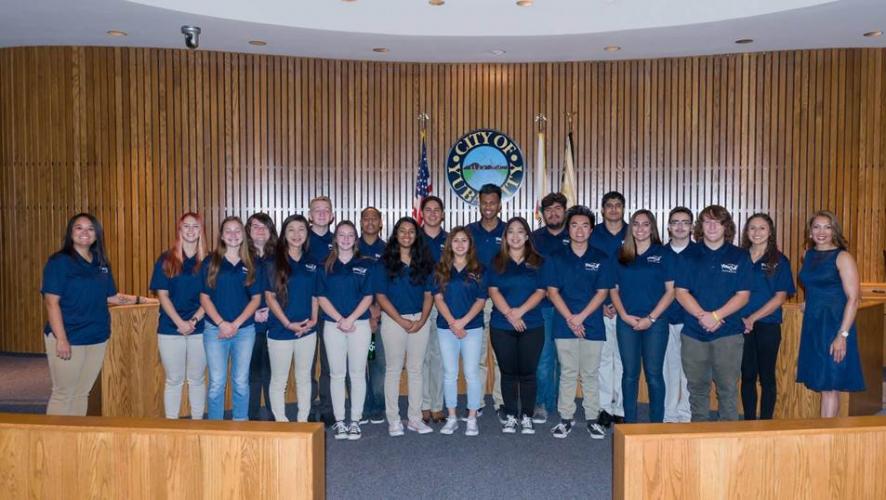 The City of Yuba City first organized Summer at City Hall for local teens in 2016. In the two summers the program has taken place, 30 youth have participated. The three-week experience is done through an innovative partnership with the City of Yuba City, the Yuba City Unified School District, Sutter County Superintendent of Schools and Northern California STREAM Pathways Consortium Grant Funds.
During the Summer at City Hall experience, youth learn about active citizenship (voting, volunteering, advocating, leading) and participate in tours, hear from guest speakers, enjoy class time discussion with peers and engage with city staff.
About Yuba City's Summer at City Hall
Youth selected for the Summer at City Hall experience have the opportunity to learn about:
Basics/introduction to local government
Role of the City Council
Visit to the State Capitol (in Sacramento)
What it means to be an active citizen
Job readiness skills
Advocacy process and opportunities
Tour of the local court house
As part of the three week program, youth participate in job shadows. During the program youth also hear from staff across a variety of departments. These staff members provide their individual perspective on career opportunities and paths into public service. The following staff members participated in youth job shadows:
Animal Control Officer
Animal Control Technician
City Clerk
Code Enforcement Officer
Community Services Officer
Economic Development Manager
Finance Manager
Fire Engineer
Fire Fighter
Human Resources Analyst
Human Resources Director
Information Technology
Park Maintenance
Parks & Recreation Supervisor
Planning Director
Police Officer
Public Works Lab Technician
Public Works Street Crew
The Summer at City Hall experience culuminates in an Mock Council meeting (see video below).
Highlights
Started program in summer of 2016 and it is growing!
18 students
3 week program
Full day for youth: 8:30AM – 3:00PM
Classroom instruction at City Hall
2 half days of job shadows with agency staff
Mock council meeting with media attention
Department tours/guest speakers
Yuba City SACH Experience (Video)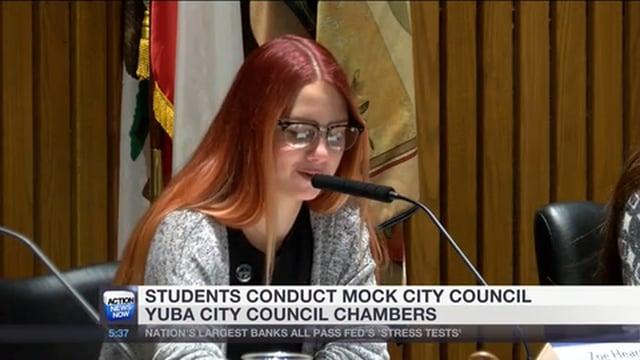 In this video Yuba City youth are participating in a mock council meeting.
Benefits / Successes of Yuba City SACH
Partnership between city and school district leveraged resources, expanded student learning and solved city issues.
Municipal staff experience being a mentor.
City expands youth engagement opportunities.
Teachers learn about municipal government.
Diverse youth gain life changing experiences, skills and opportunities to create new diverse relationships and find positive ways to resolve differences.
Youth learn to be active citizens while also getting exposure to public service careers.
Lessons Learned / Advice
Start planning early.
Have a convening entity, but keep decision making and program ownership a partnership.
Communication/clarify roles. Take time to learn each others' language and processes.
Be intentional about balancing civic engagement goals to work-based learning goals.
Need committed partners/champion on both sides willing to contribute what they can.