Sacramento Employment & Training Agency
Supporting At-Risk Youth Through Public Service Internships
About the Pilot
In this innovative program, SETA partners with public agencies to provide workforce support services and internships to foster youth and system-involved youth. The model works well because SETA provides employers with a single point of contact to assist the employees with any issues on the job and the funding for the youth to complete 240 hours paid work experience (at minimum wage).
Training and Logistics
20 Youth received 32 hours of work skills training to prepare them for employment. Youth were between the ages of 17-24 and were either a current of former foster youth. Youth were encouraged to work in the public sector through a variety of experiences but some opted for private sector experiences for logistics purposes. Some of the employers included Sacramento County Probation, Del Paso Grooming, Cullincini Restaurant Supply, and Mylapore Restaurant.
Work-Readiness Training Topics
Change Your Mind, Change Your World
Know Your Strengths
Careers Are a Choice
Dressed for Hire
Contemporary Job Search Strategies
Resume Development
Awesome Interview Skills
Workplace Ethics
Get the Message on Business Communication Skills
Self Leadership – Leadership
Development for Youth
Customer Service Star
Meet the Employers
How to Network
Money Management
Outreach to Youth and Employers
Projects that specialize in working with at-risk populations need dedicated staff and special promotional materials to reach the audiences of both youth participants and employers willing to work with underserved youth. Here are samples of SETA's materials.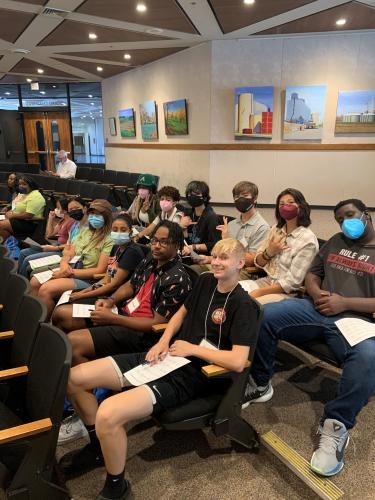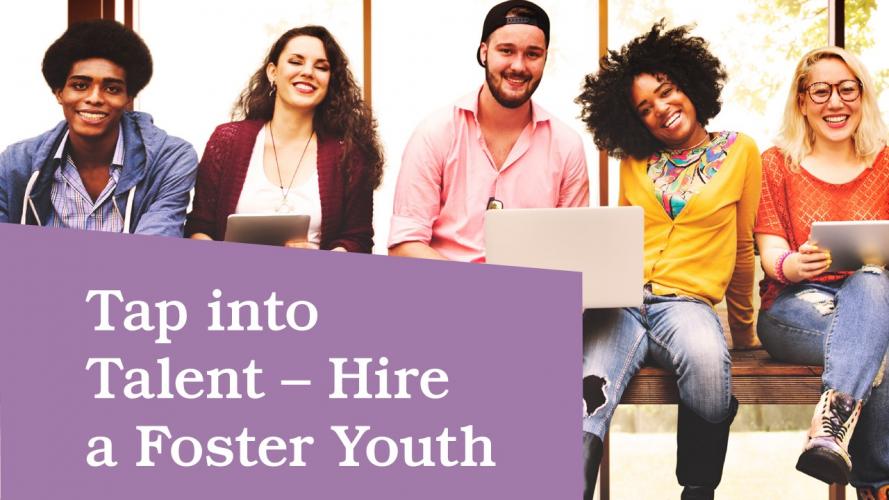 Success Story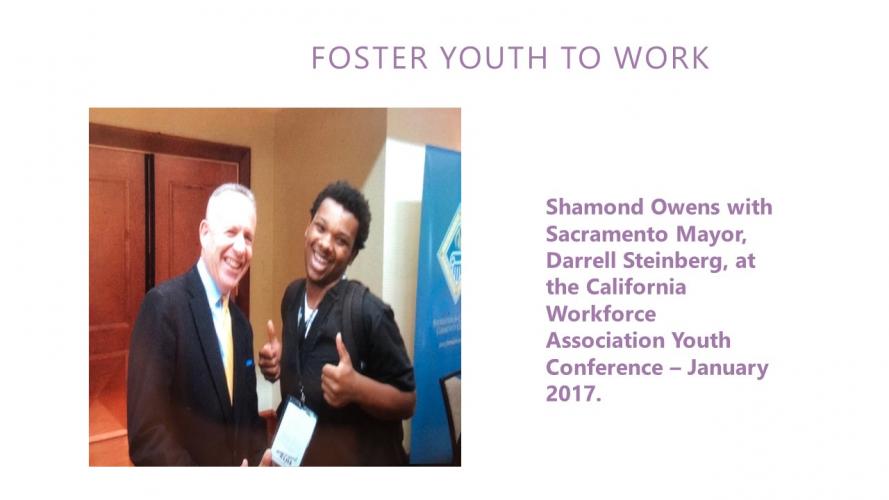 Shamond Owens shared his personal story and future pursuits with ILG, conference attendees at Youth@Work's 2018 conference and with Mayor Darrell Steinberg of Sacramento. Having lived in multiple counties and experiencing being a foster youth for most of his life, Shamond has a strong desire to give back to the youth by becoming a group home social worker. Following his graduation from Health Professions (where he was exposed to social work as a public health-focused position) he is determined to attend community college and then transfer to Sacramento State.
Contact
To learn more about SETA's work with foster youth, contact Terri Carpenter, Workforce Development Manager at Sacramento Employment & Training Agency (SETA): Terri.Carpenter@seta.net.